Brief information of his career
Inoue moved to Berlin in 2019, drawn by his fascination with techno music. He now primarily works in Berlin alongside techno music producers and media artists. Inoue hails from a temple of the Nichiren school, with his father being a priest. From a young age, he was taught Buddhism and had considered becoming a monk. However, he was also deeply inspired by music, partly due to growing up in Roppongi, a town known for its numerous nightclubs.
His background is truly unique, and all his experiences have shaped his present endeavors. After receiving his initial monk's license and before beginning his final training, he took a serious turn towards acting when he was offered a role in a major drama series by NHK, one of Japan's leading television companies.
Midway through his career in Japan, Jan Svankmajer invited him to Prague, Czech Republic. There, Inoue carved out a niche for himself, securing numerous awards for stage production throughout Europe. He also spent three years teaching pantomime and performing arts as an assistant professor at the Czech University of the Arts, A.M.U. Back in Japan, he was actively involved in stage theatre, making appearances at Roppongi Art Night and even being selected as a director for a project by the National Theatre of Japan. After a final stage performance in Avignon, France in 2016, he transitioned into music, having previously composed for his performances and other theatre companies.
In 2018, after his move to Berlin, he released techno music throughout Europe. He capitalized on his diverse experiences when he directed a film in which he played the lead, composed the soundtrack, and handled all editing, earning numerous accolades. He founded "Hachi at", a company fusing web3 technology with art, and has since participated in group exhibitions across Europe and Asia.
Recently, he curated a music installation for Leiko Ikemura's exhibition. Drawing from his extensive stage background, Inoue has begun to design and install music tailored to specific spaces, aiming to encapsulate the artist's worldview. Through all these experiences, he has come to champion an art form centered on spatial design and a minimalist ideology.
井上はテクノ音楽に魅せられ、2019年にベルリンに拠点を移す。
現在はベルリンを中心にテクノプロデューサー、メディアアーティストとして活動中。
東京、日蓮宗のお寺に生まれる。幼い頃から仏教や日本の文化に深く関心を持ち、物心ついた頃から実家であるお寺を継ぐことを自然に意識して過ごすが、地元がナイトクラブの多い六本木ということもあり、音楽の影響を強く受けながら成長。その経歴は実にユニークで、すべての経験が現在に生かされている。僧侶の初歩段階免許を取得後、次の修行に乗り出す前に、NHKの大河ドラマの出演依頼を受け、本格的に俳優活動を開始。
20代でテレビや舞台の俳優、番組パーソナリティーなどとして活躍した後、セリフを使わずに世界中の人と共感できる芸術を求めて、言葉を使わないパントマイムに転身、日本で活動半ばヤンシュバンクマイエル氏の誘いでチェコはプラハに渡る。独自のキャリアを築き、ヨーロッパ各地で数々の舞台作品賞を受賞しながらチェコ芸術大学A.M.U.の助教授としてパントマイムや舞台芸術を3年間指導。日本では主な活動として六本木アートナイト出演や、国立劇場にて自身の作品を
演出、舞台演劇の創作活動に邁進する。その後、2016年のフランス・アヴィニョンでの舞台公演を最後に、自身の公演や他の劇団のために音楽を制作していた経験から、音楽の道へ進む。
2018年、ベルリン移住後はヨーロッパを中心にテクノ音楽を数々リリース、映画監督を勤めた作品では、自演、音楽、編集全てを担当した際にこれまでの経験を全て使い、数々の賞を受賞。映像と音楽をコネクトさせたビジュアルアートが、いま自身が表現できるアートのツールと考えメディアアートの活動を始める。WEB3テクノロジーとアートを融合させた自身が代表を務める会社Hachi atを設立。メディアアーティストとしてヨーロッパ、アジアにてグループエキシビジョンに参加。最近ではイケムラレイコ氏の展覧会にて音楽のインスタレーションを担当。今までの舞台経験を活かし、アーティストの世界観を汲み取り、空間に合った音楽をデザイン、インスタレーションする活動を始める。これまでの経験を通して、自身のアートと思想を追求している。
September    "SOUL SCAPE SEOUL -Leiko Ikemura Exhibition" Seoul (Korea) 
August           "Play Ground - betahaus -" Berlin (Germany)
                       "Art on Loop" Paris (France) 
July                "Art on Loop" Brussels (Belgium)
                       "Art on Loop"Amsterdam (Netherlands)
                       "Rome International Art Fair" Rome (Italy) 
June               "Play Ground" Berlin (Germany) November     
November    "BERLINVERSE"  Berlin (Germany) 
October        "Transisting" Güthenburg (Sweden)
                      "Between Worlds Old Walls, New Art" Berlin (Germany) 
September   "Asia Berlin Summit" Berlin (Germany)
April              "IAM UKRAINE" Prague (Czech Republic)
January         "The BODY LANGUAGE" Venice (Italy) 
July                "SYMPHONIA" London (UK) 
June               "Barcelona Contemporary " Barcelona (Spain)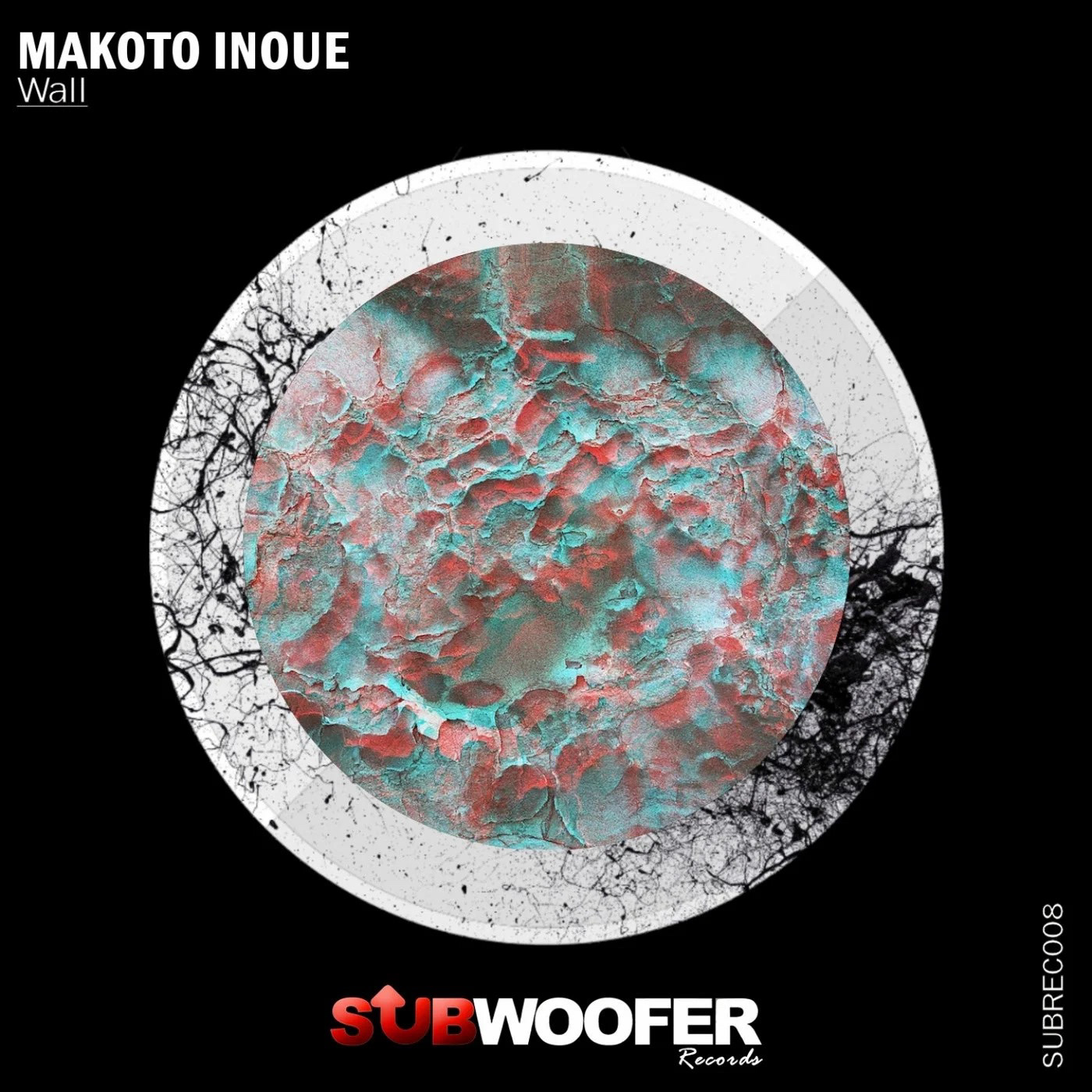 "Maple Layer" Kyoto Metro Compilation (Kyoto Metro)
"Berlin Calling vol.10" (2020 Eclipse Recordings)
"Gobsmacked V/A" (2020 Gobsmacked Records)
"New Era" (2020 Subwoofer Records)
"Environment EP" (2020 Insane Industry)
"ATOMICA PhaseII" (2020 Insane Industry) 
"Wall" EP (Subwoofer Records)
Best Sound Design Of "Independent Shorts Awards Festival" 
Best Costume Design Of "Film Olympiad " 
Of "Cannes World Film Festival" 
2014    Golden Medal of International Mime Festival (Armenia)
2013    Best Mime Award of United Solo New York (US)
2012    Best Dance Show Award of Buxton Fringe (UK)
2011     Golden Medal of International Mono drama & Mime Festival (Serbia)
            Best Dance Show Award of Buxton Fringe (UK)
2010    Inspiration Award of Prague Fringe (Czech Republic)
2023    Prague (Czech Republic)
2016     Prague (Czech Republic) / Avignon (France) / Tokyo (Japan)
2015     Adelaide (Australia) / Tbilisi (Georgia) / Yerevan (Armenia) / Prague (Czech Republic) / 
             Buxton / Edinburgh (UK) / Tokyo (Japan)
2014     Yerevan (Armenia) / Okinawa (Japan)
2013     Prague / Brno / Kolin (Czech Republic) / New York (US) / Berlin (Germany) / Istanbul (Turkey)/
             Barcelona / Reus (Spain) / Yerevan (Armenia) / Okinawa / Fukuoka (Japan)
2012     Prague / Kolin (Czech Republic) / Brussels / Namur (Belgium) / Bucharest / Sibiu (Romania)Wroclaw /
             Zielona Gor (Poland) / Minsk (Belarus) / Buxton (UK) / Aurillac (France)/Yerevan (Armenia)/
2011      Prague (Czech Republic) / London / Oxford / Buxton / Bedford / Barnstaple / Edinburgh (UK) /
             Bratislava (Slovakia) / Moscow (Russia) / Athens (Greece) / Belgrade (Serbia) / Tokyo (Japan)
 2010    Prague (Czech Republic) / Amsterdam (Netherland) / Skopje (Macedonia) / Brighton (UK) /
Actor and Teaching experience
2010-13   Teacher assistant professor of Academy of Performing Arts in Prague,AMU (Praha,Czech) 
2007-09   Disk Jocky of TBS Classic radio "OTTAVA" (Tokyo, Japan) 
2006-09   Film Commentator of TV Kanagawa (Kanagawa, Japan) 
1996-08   Stage and TV actor and TV personality (Tokyo, Japan)